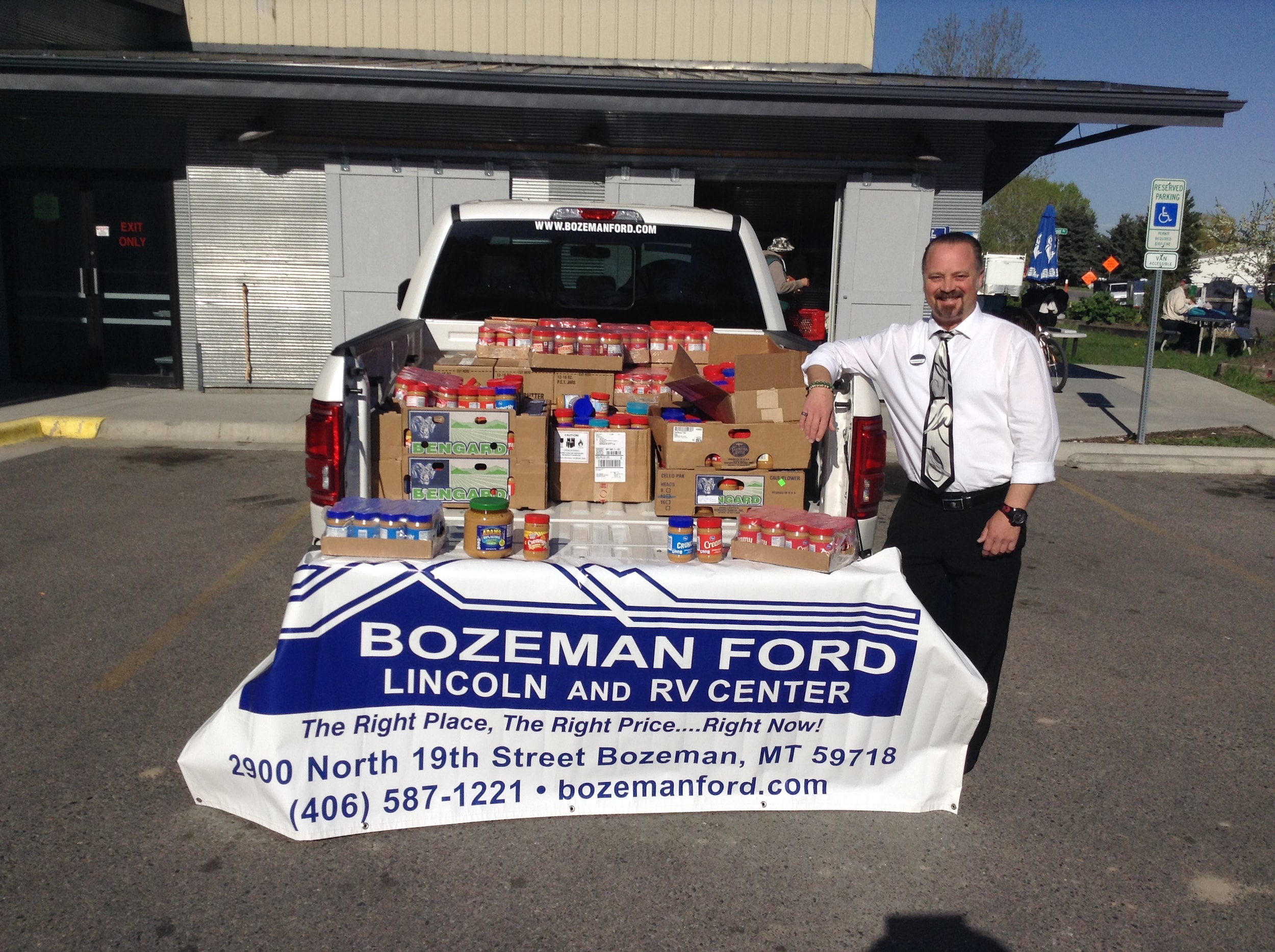 It's that time of year again to help us END child hunger in the Gallatin Valley. Nearly 20% of children in our community are living in poverty, which means a vital source of their nutrition comes from school breakfasts and school lunches. With summer fast approaching, these children will be in need until school starts up again in the fall.
The Peanut Butter Drive is a key action under the Ford Focus on Child Hunger initiative. This joint effort between the Ford Fund and the Northwest FDAA is aimed at reducing the problem of child hunger in our communities and YOUR participation is key to its success.
Beginning May 1st, 2019 and running thru May 31st, 2019, Bozeman Ford, Town & Country Foods and the Gallatin Valley Food Bank encourage you to bring jars of Peanut Butter to Bozeman Ford or Town & Country Foods stores in Bozeman or Belgrade and help us FILL an F-150 with your contributions! Please SHARE on Social Media and help us END Child Hunger in the Gallatin Valley.
Help us SPREAD THE WORD by SHARING on FACEBOOK and TWITTER!